The FriedrichFiles - La Royale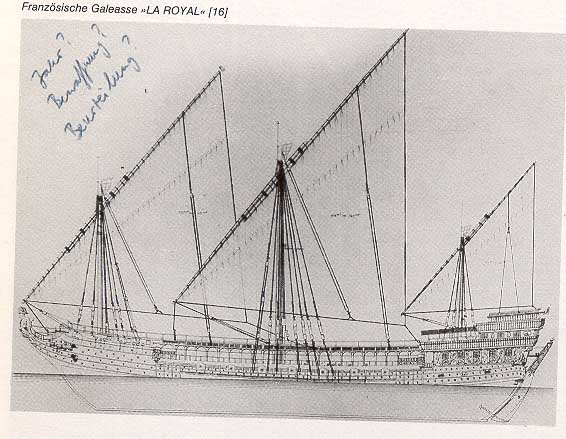 I found these ships named La Royale:
1.) armed vessel (around 1622); home port: La Rochelle
2.) frigate of 8 guns; 120 tons; 92 men. in service at least 1631-1640. used as guard ship in 1635 at Brest. in 1636-39 service with the fleet, took part in the conquest of Laredo on 14.8.1639
3.) ship of 52 or 56 guns, built at Toulon in 1660, in 1671 she was renamed Le Ferme
The title (rather than the name) La Réale (not La Royal[e]) was given to at least 15 French ships.
Which ship is shown on the drawing? What information do you have on her?
[Flagship]- [My Link-collection]- [useful tools]- [Questions Headquarter]