The FriedrichFiles - Questions on Bell helicopters
Can you identify this Bell helicopter?
One version of the Bell AH-1 Cobra.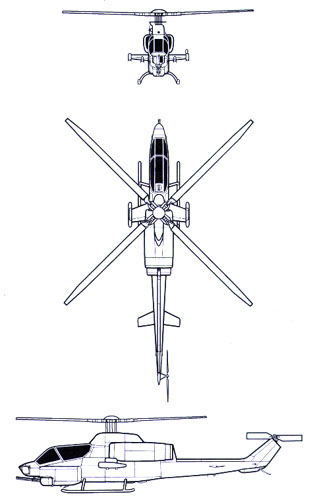 This is not the Bell AH-1E, F, G, J, P, T, W, Z, but ...?
Where can I find a line drawing of the AH-1Q?
Answers for me ? Additions, Suggestions, Corrections ?
[Flagship]- [My Link-collection]- [useful tools]- [Questions Headquarter]